Basic Tips for Playing Hay Day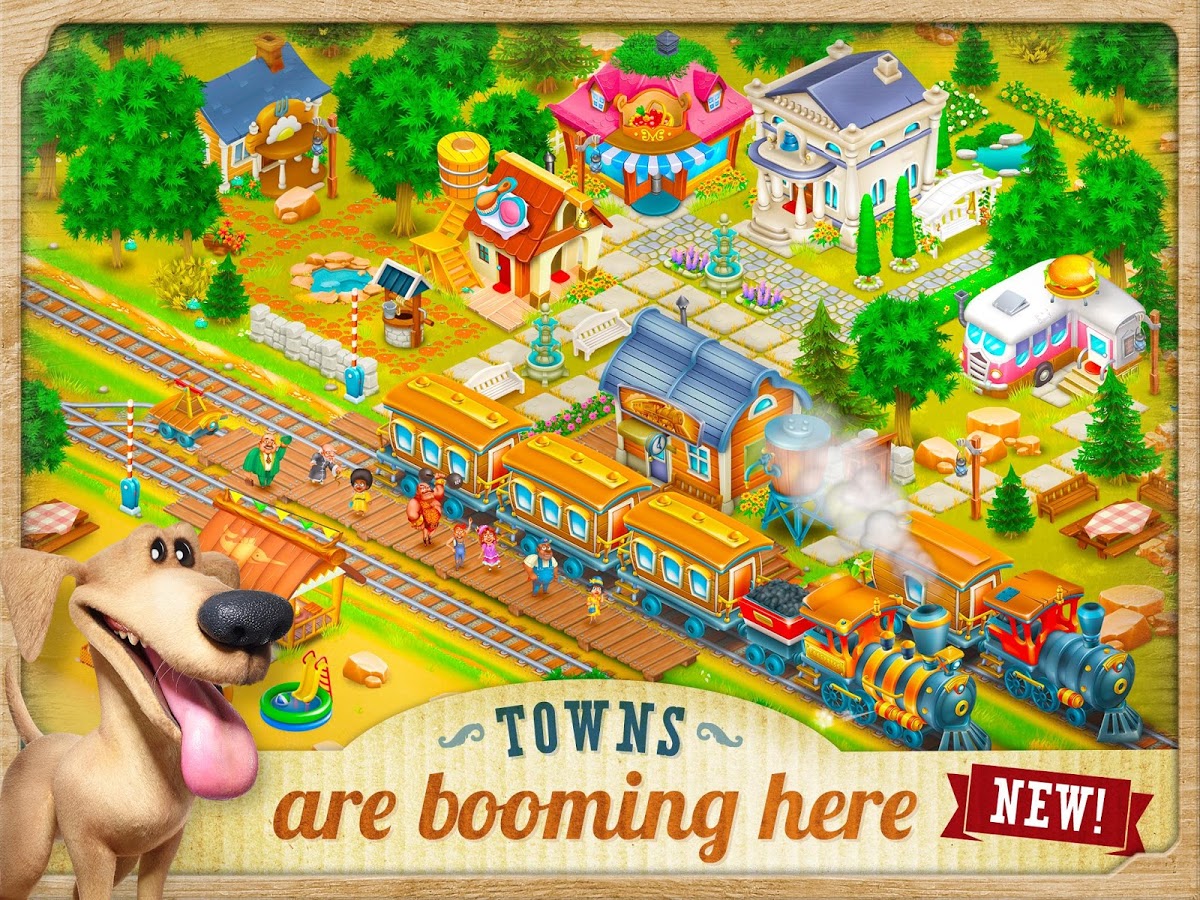 Hay Day is one of the most popular farming games available on mobile devices. Even though the game isn't something very new it still brings in mew players every month. It doesn't matter if you are just joining your farming journey, or you are a returning player. This article will focus on a lot of various tips for playing Hay Day.
The game can seem overwhelming at the beginning or pay-to-win but with enough time and effort, it can be easily played without spending a dime. The game is available in the App Store and Google Play store, depending on your device. Now without further ado, let's see what tips we've prepared for you!
Spin the Wheel
First of all, there are a lot of mini games within the game that require you to engage with various mechanics. You get a spin-the-wheel game every day, with a daily timer. You can purchase multiple spins of course with the in-game currency of diamonds, but you get a free spin every day so do not miss it. Make sure to just log in to spin the wheel once a day for free. It is almost like you play online roulette games, you just spin it and wait for the reward. The only difference is that here you always win something. Everything that can come up on the wheel is some type of item.
You might get lucky and get something impressive, or just hit an item you don't need at the moment, but it is always better to have it than not. There are also other types of wheels to spin other parts of the game like in the current seasonal event for example. You get a wheel that you need to spin in order to get fuel to drive around the town doing errands.
Just Wait a Little
The most important part to understand about Hay Day is that you need to wait before logging in. It is a great day to visit the farm once or twice a day to clear the tasks, grab your crops and take care of your animals. Due to various monetization mechanics this isn't a game that can be played for hours constantly. You will need to wait longer or shorter depending on the item that you are producing. That is why it is an impressive game to just check in the morning or before going to bed, because a lot of stuff will be done in a couple of hours with some exceptions.
That way you do not need to pay anything to make the processes faster. Of course, if you need something instantly then you might use diamonds to fasten up the process. It is worth noting that you get some diamonds for playing the game normally. It is not locked completely behind the pay wall.
Keep the Minimum in Your Storage
As you level up, you unlock more and more items. It is worth keeping in mind that you can run out of materials or items, for example wheat, corn or strawberries. Make sure to always have some of those on the side so you do not use your last items, so you can always plant, harvest and make more. It might be an issue if you spend your last pieces of wheat in order to make bread, and then hunt down other players to get your wheat back.
Check the Offers Newspaper Often
However, if you find yourself short on a type of item or need to purchase more corn for your farm then the newspaper market in Hay Day is your best bet. It is a place where players from all around the world put their goods on sale, so there will be tons of items there. They cost in-game currency of gold, not diamonds and it can be easily earned by just playing the game, selling stuff yourself in your own market space.
If you run out of materials to produce more, you might need to browse through this newspaper a couple of times in order to find and rebuild your farm empire. It is also worth going deeper into the offers. In the newspaper, you only have advertised offers and sometimes people hide a lot in the remaining slots of the marketplace. You usually advertise the least wanted item, so it happens that you get better items if you go into the entire range of items that are being sold by that player.
These are some of the most basic tips for you to start the game but are fundamental to having fun in the Hay Day family. You need patience and commitment so don't stress yourself, just be consistent and you will get your farm up to standard in no time. The final tip here, sort of a bonus tip, is that you shouldn't be afraid of spending the diamonds you get for actually playing the game. If you feel like you need it just go for it, after all it's just a game, you are supposed to have fun!